Virgin Bet at a Glance:
Top highlights: Impressive number of casino games; attractive and varied bonuses
VIP or loyalty programme: No
Other offerings: Sports betting; politics betting; virtual sports
About Virgin Bet
Virgin Bet was launched in the UK in 2019, carrying the now-iconic Virgin branding. The site went on to enjoy great success, and although it was initially devoted to sports betting, it has gone on to develop an astonishing range of casino games and slots, thoroughly enjoyed by customers throughout the UK.
Although, chronologically speaking, Virgin Bet is one of the younger betting sites in the UK, it has flourished as a mobile and web platform, being both user-friendly and committed to responsible gambling. It is unsurprising, then, that Virgin Bet has come to enjoy a strong reputation as an online casino, despite its emphasis on sports betting.
Promotions
On its website, Virgin Bet has a handy 'Promotions' link that, when clicked, shows customers a range of different promotions for different aspects of the site. For example, under the tabs 'Sport,' 'Casino,' 'Free to Play' and 'New Customer Offers,' you're sure to see many promo offers that are of great value.
As is often the nature of betting sites, these promotions are sure to change regularly. It's best to keep checking in on new promotions and bonuses, at least on a weekly basis, so that you don't miss out! Virgin Bet is mostly known for its free spins and free bets, so keep a particular lookout for these.
Range of Casino Games
It almost seems like an underestimation to say that Virgin Bet has a range of casino games available. There are so many casino games for customers to choose from, including 30 of the UK's favourite titles, that you're truly spoilt for choice. Live casino games, slots, blackjack and Megaways; feel free to play anything and everything you'd like.
Interestingly, games exclusive and original to Virgin Bet can also be played, like Olympus Raging Megaways and Fives Ultimate Lineup. Overall, our personal favourites include, but are certainly not limited to:
· Eye of Horus
· Phoenix Roulette
· Deal or No Deal Banker's Call
· First Person Lightning Blackjack
· Secrets of the Phoenix Elements Jackpot
The best thing about Virgin Bet is that all of these games are accessible from the comfort of home through your laptop, or from the palm of your hand via your phone. Given that it is both a mobile app and web browser casino gaming platform, playing the great range of casino games that Virgin Bet offers is extremely convenient and enjoyable.
Other Offerings
Sports betting is one of the key further attractions of Virgin Bet. Football, basketball, cricket, cycling, esports, boxing, and more are all diverse examples of the betting markets that Virgin Bet provides.
From the English Premier League to the Indian Premier League in cricket, Virgin Bet has made great strides in the sportsbook market. If the sport exists, you're likely to have the option of betting on it, whatever the league or tournament.
Virgin Bet also offers politics-related bets, with odds able to be placed on the next Labour or Conservative leader, and the results of the next general election.
Aided by the customer-oriented interface on the mobile app and web platform, Virgin Bet customers will find it easy to access these 'Politics' bets, alongside different types of sports betting ranging from MMA to Lacrosse, and multiple casino and slot games, with a simple click onto Virgin Bet's homepage.
Software and Graphics
Virgin Bet has an easy to navigate, attractive website in the traditional colours of the Virgin Group – red and white. While the website theme is simple, with a navigation bar to the left-hand side on the web browser that includes casino games, this means that customers can quickly and easily find the casino games they are interested in.
The independent gaming software developer and operator, The Gamesys Group, collaborated with SBTech to launch the Virgin Bet platform, with great success. With the site incorporating an elegant front-end interface, Gamesys has certainly achieved its original goal of making Virgin Bet easy to use, with an engaging casino gaming and betting experience.
Extra Value
Much of the extra value of Virgin Bet lies in the fact that it offers such a strong sportsbook alongside its casino games. There is an extensive range of in-play betting markets here, for example, which you will be able to see as soon as you enter the Virgin Bet mobile app or site.
Speaking of combining sports betting with casino games, it's worth noting that the downloadable mobile app for Virgin Bet gives you easy access to both, with no need to download separate apps for the sportsbook and casino sections. This would enable you to switch between the two in slick and intuitive fashion, depending on what kind of gambling action you fancy on any given day.
Loyalty or VIP Programme
At the time of us writing this review, Virgin Bet did not have a loyalty or VIP programme. However, the site made up for this with multiple promotions and bonuses that changed on a week-by-week basis.
Deposit and Withdrawal Methods
Virgin Bet offers several deposit and withdrawal methods, to make it as easy and convenient as possible to play its casino games. Several of the most popular payment methods are accepted, including:
| Payment Method | Fee | Processing Time | Limit Per Deposit |
| --- | --- | --- | --- |
| Bank Transfer | £0 | 2-3 days, Maximum 5 days | Minimum £10, Maximum £20,000 |
| Visa | £0 | 2-3 hours | Minimum £5, Maximum £20,000 |
| Mastercard | £0 | 1-3 days | Minimum £5, Maximum £20,000 |
| PayPal | £0 | Instant | Minimum £10, Maximum £20,000. Not available for first deposit, but subsequent deposits |
| Revolut | £0 | Instant | NI |
*Current as of May 2023; check Virgin Bet's website for updates
Payout Policy
Virgin Bet operates a 'closed loop' policy, so when the time comes to withdraw your winnings, you can only withdraw back to the last payment method you have made a deposit with. Therefore, the withdrawal methods here include:
| Withdrawal Method | Fee | Processing Time | Limit Per Withdrawal |
| --- | --- | --- | --- |
| Bank Transfer | No | 2-3 days, Maximum 5 days | Minimum £10, Maximum £20,000 |
| Visa | No | 2-3 hours | Minimum £10, Maximum £20,000 |
| Mastercard | No | 1-3 days | Minimum £10, Maximum £20,000 |
| PayPal | No | Instant | Minimum £10, Maximum £20,000 |
| Revolut | No | Instant | NI |
*Current as of May 2023; check Virgin Bet's website for updates
Customer Support
Virgin Bet has an extensive online Help Centre, covering a variety of frequently asked questions (FAQs) that customers might have. If your questions aren't answered in the Help Centre, the site's 'live chat' service is sure to address any issues. For queries beyond even the 'live chat', Virgin Bet staff are always available via email at support@virginbet.com.
Who Can Play?
If you would like to register with Virgin Bet, there are some requirements that you – as a customer – will have to fulfil, per the site's terms and conditions. For example, you must:
· Be 18 years of age or older
· Reside in Great Britain
· Have a valid bank account, debit card or alternative payment method approved by Virgin Bet, and registered in a territory where users are accepted
· Register in your own name and for your own benefit
· Comply with the terms and conditions at all times
Importantly, an age, identity, and credit verification process will be carried out in order for your Virgin Bet account to be activated.
Licence
Virgin Bet is licensed and regulated by the following authorities:
· The Great Britain Gambling Commission
· The Government of Gibraltar and the Gibraltar Gambling Commissioner
Bottom Line
Ultimately, Virgin Bet is a casino and sports betting platform that you can trust. The site's range of casino games, sports bets, virtual sports offerings, and more is seriously impressive. No less pleasing, however, is Virgin Bet's commitment to maintaining responsible gambling and supporting its members, who can enjoy comprehensive customer support through the format of 24-hour assistance chats. The generous promotions and bonuses further help distinguish Virgin Bet from the rest.
All in all, you can have a lot of confidence when you register an account at Virgin Bet, whether you make greatest use of the casino gaming section, or perhaps spend a lot of your time on the sportsbook here. It is a site that is well set-up to cater to a variety of user needs and preferences.
Contact details
Website: www.virginbet.com
Email: support@virginbet.com
Phone number: None
Chat: Yes – 24 Hours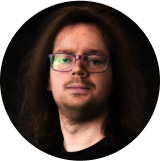 Author
Gavin Lenaghan
Gavin writes on a wide range of subjects, including articles and reviews about online casinos, slots, bingo, poker, and sportsbooks. He has considerable expertise in the games, customer service, and other aspects of today's leading gambling and betting portals.