It doesn't really matter which sort of casino games you prefer; if you are looking for the ones with the biggest payouts you have to explore those with progressive pots or prizes.
Casino Games with the Biggest Payouts: Progressive Games
What Are Progressive Games?
Slots, video poker, blackjack and roulette games with progressive jackpots offer the best chance at big casino payouts. Oftentimes, progressive games are so popular that online casinos have a separate page dedicated to them.
There are a couple of key things to know about the difference between standard and progressive games - here, we'll talk about slots specifically. The standard jackpot is a fixed entity associated with a single machine or game. For example, that Cleopatra-themed slots game that you like to play is played only by you, and only you can win the jackpot during your gaming time.
When you look at the payout table for that game, you see that it is fixed as a certain number of "coins" available. The actual amount of the prize is then determined by the amount that you yourself have assigned to the coins. For example, if you win the jackpot of 5,000 coins you may have won £5,000 or you may have won £500 depending upon the amount you wagered.
The progressive pot is different because it is not locked to a single machine or game. It is usually the result of many machines or games that are linked together with a percentage of every wager made on those machines or games increasing the amount of the jackpot. So, if you play at an online casino you may see that your preferred progressive slots game (or video poker or blackjack that also have progressive options) has an enormous jackpot available. This is because no one has hit that jackpot for a while and it has increased to epic proportions.
Winning the Big Payouts on Progressive Games
Most of the best online casino payouts (this includes all of the table games as well) are going to come to those who put up the highest wagers. The players who want to take a shot at the progressive jackpot have to wager the maximum credits on their spins in order to be eligible for the progressive jackpot.
Choosing Games to Suit Your Gambling Strategy
The Payout
Let's start with the most obvious part of this equation – your gambling strategy. Most frequent players understand the risks or the amount of money that they might lose when applying their strategies. Consider the roulette player who uses the "Martingale" strategy. This is a system that asks the player to double their wager with every loss. It is meant to help them recover their losses and take a profit when they do eventually win. The problem is that a casino may have such a lousy payout percentage that it is foolhardy to use this strategy when playing their roulette games.
This is when we can look at the meaning of the percentage. In the United States, the "brick and mortar" casinos have very liberal amounts in terms of how much of each dollar they have to pay out to their clients. In some places, the rates can be as devastatingly low as 70%! In the online casino industry, however, the numbers of clients is so much higher that the casinos tend to deliver remarkably high percentage rates.
For example, the averages range from around 96.5% to 97.2%. This means that the casino makes a habit of paying back that much money to its clients and operating on the difference, or from 2.8% to 3.5% of the profits.
How can they guarantee this? It has to do with the software that operates the games and systems used by the online casinos. All of the programs are certified by very official agencies to ensure that there is no cheating or manipulation of the games, and RNG programs are put in place to ensure everything is "above board."
RNGs
What is RNG? An RNG is a "random number generator", software that turns out an overwhelming number of numeric combinations at a lightning-fast speed. So, if you were playing at a regular casino and were consistently losing at a video slots game you could walk away from the machine and try another. If you saw that the next person to sit down at the original machine took the prize, it is not likely that you "should" have stayed in that seat because the RNG would have set out so many combinations that it was never guaranteed that your next pull would win.
Using RNG and software designed to keep the casino payouts percentage at a certain level is the way that the casinos keep things fair and even. So, we can now come back to how this should be used to correlate to your gambling strategies. Again, it has to be a very personal answer because no two players would choose the same games or make the same moves.
What you need to do is look at the certificates for the games that you know you will play most often. Find out their individual rates of payout, take your set gambling budget and subtract that percentage from it. Can you afford to lose 3% of your money? Can you afford to lose the amount the casino guarantees that you might? This is the way to begin to understand if you can afford to play your preferred games to the levels that you do.
When you've settled on what kind of game and strategy you're looking for, be sure to check out our list of top casinos and find the one that suits you best.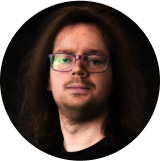 Author
Gavin Lenaghan
Gavin writes on a wide range of subjects, including articles and reviews about online casinos, slots, bingo, poker, and sportsbooks. He has considerable expertise in the games, customer service, and other aspects of today's leading gambling and betting portals.