When considering the use of casino strategies you need to accept one thing – they are all going to be purely theoretical and not actually proven to deliver the same results for each person who uses them. Considering them from the same perspective that a field general uses when applying a tactic on the battlefield is probably the most beneficial view to take of any casino strategy. What this means is that "in theory" the strategy should work, but the uncontrollable factors can often cause something to go amiss.
What factors? If you remember that most casino games are considered "games of chance," it helps to understand that there is never going to be a definite outcome from any roll of the dice, spin of the wheel, or deal of the cards. Instead, most of the theories and strategies have to do with managing a bankroll or understanding statistics.
Numbers and Odds
In this discussion, we are going to look at some of the most popular of these theories or strategies, but we do not recommend or even suggest that you use them. We are simply outlining the concepts that many gamblers and online casino enthusiasts apply to their gaming.
For example, only a moment ago we mentioned that a lot of the theories have to do with managing the bankroll. This is especially true in a game like Roulette. Consider that it is a game that has a wheel and a ball, and the players are simply placing bets on where that ball might land.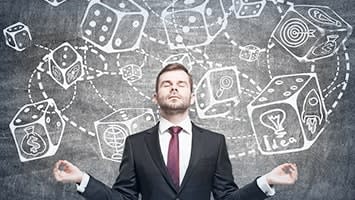 The bets are never limited to an "all or nothing" venture, and a savvier gamer is going to find the bets that give them the likeliest chances for winning. These are the bets that cover a lot of the numbers on the wheel instead of a limited range. The best options of this kind are known as the "outside" bets. Though they come with smaller prizes, they also have better chances of coming up on a spin.
For instance, if your focus is to make your bankroll to last longer, a common roulette system would ask you to avoid putting a large wager on a "straight up" or single number bet, and instead make smaller wagers on the outside bets that might cover up to 18 numbers at any time.
This same strategy of stretching the bankroll can be used with slots games too. This can best be illustrated by the use of a full wager, but at the lowest denomination possible. If you want to increase your chances of a high payout you usually have to place the full wager, but you don't have to make that bet at the highest coin value. By splitting the risk in this way, you are making it possible to win without also risking the biggest losses.
When the game of blackjack is the focus, it is often going to be far more complicated to select from the large number of strategies used. The most basic strategies apply labels to hands such as "hard" and "soft." The hard hands translate to a hand without an ace, and the soft ones are those that do contain the ace. From this point come all kinds of tactics used to develop a winning hand, but one of the most frequent involves only the player assuming that the dealer's face down card is valued at ten. This is due to the fact that a single deck of cards contains more with a value of ten than anything else, and this has led to the development of this strategy of assumption.
As you can see, a lot of theories are at work, and we recommend testing them on free money games before committing to a real money venture.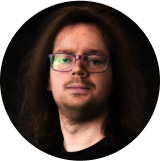 Author
Gavin Lenaghan
Gavin writes on a wide range of subjects, including articles and reviews about online casinos, slots, bingo, poker, and sportsbooks. He has considerable expertise in the games, customer service, and other aspects of today's leading gambling and betting portals.