Have you thought about playing a bit of online poker? If you have watched any of the tournaments and competitions on television, you might have been attracted to the many different strategies and tactics that the different players used. You might also appreciate the thrill of each hand of the game, and how it is both a game of chance and a game of skill.
However, as well as the obvious similarities between the various forms of poker, there are also key differences - for example, between online and offline poker. Here at Top 10 Best Online Casinos, we therefore thought we'd come up with a comprehensive guide to what you really need to know.

It's Not Quite Like The Poker on TV
Have you become interested in playing online poker after seeing one of the many TV shows about casino tournaments? Millions of new casino game enthusiasts have been created by these shows, and while they depict people sitting in the "brick and mortar" casinos to enjoy their different games of poker, they often allow people to overlook the easiest place to enjoy all kinds of casino table games – the Internet!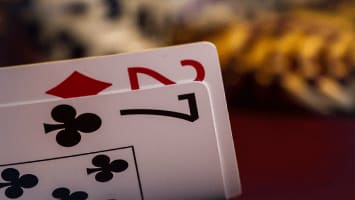 However, if you want to become just as effective at online poker as those players you see on TV, it is going to take some serious practice. This only further heightens the importance of educating yourself on your chosen games and distinguishing between the best and not-so-suitable sites for you.
The Types of Poker
This is where a lot of novice players get confused because they didn't realize that there are so many variations in the game. For example, you'll want to take the time to master the following games before beginning to actually play against others:
Texas Hold'em
Omaha
7-Card Stud
5-Card Draw
It is important to take some time to understand the "order of events" in each of these games, and how they are "ranked" in terms of their frequency of play. For example, you may already know that Texas Hold'em is the most popular type of poker game, and is the one used in most of the competitions too.
Real Money Opportunities
There was a time when someone could have easily viewed their computer as a sort of elaborate deck of playing cards, but this was due to the popularity of the different games that came preloaded into their operating software, such as solitaire. Things have changed dramatically in the last decade, and today you can visit a casino website, enjoy some free games, and then download the site's proprietary software in order to begin playing real games of poker, slots and more.
When you want to focus entirely on poker, it will benefit you tremendously to do some research about the different sites offering the game. Consider that most of the "best" casinos have more than a single poker variant available, reward their registered players with bonus money, and make very helpful tutorials and even free poker "schools" available through their sites as well.
This means you need to spend a bit of time looking at the different casinos to see which might offer the games you want to learn. We recommend that you stick with those offering the most traditional types of poker.
What You Need to Know About Texas Hold'em
Found as the "limit" and "no limit" types, Texas Hold'em is the form of poker that uses two hidden cards and five community cards. It is also the variety most frequently played in competitions.
Texas Hold'em can be played by two people or a large group of people. It is comprised of a few "rounds" or betting before the "hand" comes to an end. It starts with players receiving two cards face down and the placement of five "community cards" face up in the centre of the table. Players look at their cards and make their first bet. The dealer then adds three more cards to the community pile, and another round of betting occurs. After that, a single community card is set on the table and more betting takes place.
The final community card is then laid on the table, the players make their last bets, and anyone remaining is then forced to show their two original cards. The player with the highest hand will receive the pot as their prize.
What About Omaha High/Low or Omaha Hi?
This form of poker is similar to Texas Hold'em, but uses four hidden cards. The Hi variant pays only to the highest hand, while the High/Low variant splits the pot between the highest and the lowest qualifying hands.
Omaha is the next most popular poker game after Texas Hold'em. It also has four rounds of betting, but the players receive four "hole" or face down cards and the community receives five cards to start. The players can use only two of their cards to make their best hands, and the one with the highest (or lowest if you are playing Hi/Low) will win the pot.
There's Also 7-Card Stud High or 7-Card Stud High/Low
This is the most familiar version of poker for many people, and involves all players getting two cards face down and one face up. Players make their bets and then get three more face up cards followed by an additional round of betting. The final card is then dealt face down. The prices payout to the highest hand in the High version and is split between the High and Low in the other version.
7-Card Stud does not feature community cards, but instead gives players five cards with one down and four up through a series of betting rounds. The goal of this version is to build the best hand possible with the seven cards given during the hand. The 5-Card Draw functions in a similar way with players making a bet, receiving five cards face down and then working to build the strongest hands possible through a series of bets. Razz, meanwhile, is 7-Card Stud but with the lowest possible hand receiving the prize.
Practice Makes Perfect With Online Poker
The above are the games to really master if you want to also participate in the many kinds of tournaments that so many online casinos offer as well. We touched briefly on the fact that the best sites offer tutorials and poker school opportunities. We suggest that you view these free games as a one of the best ways to really master your poker skills.
Just consider that with free poker games, you can find ways to play against others in a real time setting, watch the moves that they make, and see how to apply some bankroll management strategies, and all without any of the financial risks! Free games are often the best way to really perfect your techniques needed for profitable gambling.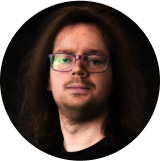 Author
Gavin Lenaghan
Gavin writes on a wide range of subjects, including articles and reviews about online casinos, slots, bingo, poker, and sportsbooks. He has considerable expertise in the games, customer service, and other aspects of today's leading gambling and betting portals.