A lot of people have spent a lot of time thinking about how online casinos compare to their land-based counterparts. However, a lot of people miss the fact that online live dealer games and land-based live casinos compare differently as well. Whether it's the availability of deposit bonuses or different bets for online blackjack or Baccarat, you'll find that the overall experience is similar, but very different in key ways.
Online Live Casino
Offline Casino

Pros

✓ More bonus opportunities

✓ Smaller minimum bets

✓ Play for smaller stakes

✓ Easier to track comp points

✓ More betting options

✓ Convenience

✓ Better game selection

Cons

✘ Smaller selection of games

✘ Hard to track comp points

✘ Higher overhead for the casino and the player
The Influx of Deposit Bonuses
One thing you'll run into when you play in Internet-based live dealer games is that there are more opportunities for bonuses. While the minimum bet sizes are often smaller, or the same at the very least, compared to the land-based games, you'll get more value in bonuses, promotions, comp programs and other goodies. This comes down to the basic differences between the online and land-based facilities and the overhead and expenses that come along with each type of gambling establishment.
Comp Programs
Comp programs in particular are important to point out because it's pretty hard to track comp play accurately in a lot of land-based games. This is where playing online Baccarat or even blackjack can be better in live dealer games because you know for sure that you're getting comp points for every single bet that you make. These comp points add up quicker, and you usually get more value per point as well.
Game Selection
The game selection for land-based casinos is usually going to be better. However, the main titles like online blackjack, online Baccarat, roulette and casino hold'em are usually available without having to look very far. One way that live casinos compare favourably is that they give you more games to choose from. However, you can typically play for smaller stakes online, and that's how the pros and cons mostly work themselves out.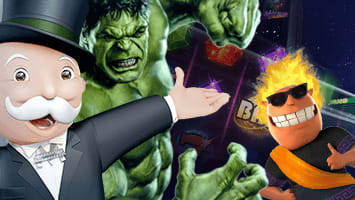 Extra Betting Options
Online casinos compare favorably to land-based live games because of the different betting options you have available. For example, in almost any live game that you play online, you can simply choose to duplicate the bets of a player who is seated without having to actually be seated yourself: The software does all of the betting work for you.
Along these lines, you can really get behind someone who is on a winning streak without having to slow down the actual game, and you can stop following their strategies anytime you want. This is a great option in blackjack in particular because it takes away the skill differential. If there's a particularly-skilled blackjack player at the table, then you can automatically have the option to follow the strategy of that player and get the same high-level payout.
Overhead for the Player
The fact of the matter is that going to play in a land-based casino establishment costs a lot of money before you ever do any betting. You have to deal with the time cost of getting dressed, driving to the casino, finding parking, buying chips and making your way to the tables. Time is money, and it's definitely costing you both to do all of this when you can play your favorite games online within just a few moments of logging into your account.
This convenience factor and the time and money you save through it are pretty big deals, and they really add up over time. You could end up buying yourself a new bankroll just from the time, money and aggravation that you spend on getting to and from the casino. Online live dealer games help you to avoid all of those problems.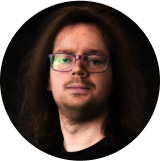 Author
Gavin Lenaghan
Gavin writes on a wide range of subjects, including articles and reviews about online casinos, slots, bingo, poker, and sportsbooks. He has considerable expertise in the games, customer service, and other aspects of today's leading gambling and betting portals.