Three Examples of Popular Slots
There are hundreds of slots games from which you can choose online; however, there are good reasons why some games rise far above others in popularity. Here are three of the most popular online slots games, why they warrant your attention and where you should play them. We want to help you to choose between the best UK casino sites.
Starburst Slot

If you have spent a lot of time looking around the best slots sites, then you are unlikely to have missed Starburst. Given that it is among the most popular online slots, it is available on plenty of major gaming sites that use the game's software provided by NetEnt.
Firing the flames of the game's popularity are - on the second, third and fourth reels - "Starburst wilds". With each of these, a symbol can be expanded and enable as many as three additional re-spins. Wins can be picked up from both of the screen's sides for a continually exciting slot.
A particular plus point of Starburst is that, because its win lines are both left to right and right to left, there are more chances to win than is often the case with slots. There are also various in-game bonuses; for example, you can stack symbols to create winning combinations.
Fortunately, two of our favourite online casinos, Casumo and LeoVegas, offer Starburst. Even more fortunately, they also let you give it a test run for free. In this mode, you neither put down any money nor stand to win any; however, it will enable you to sample the game's delights.
Once you have spent enough time seeing those glistening gems passing your view, you can try this five-reel game for actual money. That's an enticing prospect, considering the game's 10 paylines and payout rate of 96.1%. However, where exactly should you start playing?
When we visited LeoVegas in October 2017, we could easily see the attraction of playing Starburst there. At the time, the site was running - and prominently publicising - a Starburst Giveaway promotion, where players could win from a £150,000 pool and compete to win an iPhone X each day.
It is worth emphasising that was only a temporary promotion; there is no guarantee that the site will always be this generous to Starburst players. LeoVegas does remain generous to its slots players in general, offering up to £1,600 and 100 free spins with its full welcome package.
The site also provides another 20 free spins to new players as soon as they register. Starburst is one of only five slots games on which those 20 free spins can be used.
Nonetheless, Casumo also looks promising for Starburst gamers. Its welcome package comprises a maximum of £1,200 and - for use only on Starburst - 200 free spins; these treats are gradually handed out as the player makes their first five deposits and logs in on each of their first 10 days.
So, while Casumo puts up a good fight, we ultimately have to crown LeoVegas the best place to play Starburst online. This site is one star that certainly hasn't burst, as our LeoVegas review attests.
Visit LeoVegas
Cleopatra Slot

Popular culture has depicted Cleopatra as a skilful seductress, but it's her game that could more easily tempt you if you are a slots fan. Made by IGT, one of the leading purveyors of casino game software, it also incorporates many familiar visual motifs of ancient Egypt.
Those include the Sphinx, hieroglyphics and, of course, Cleopatra herself, who will enchant you as you play via a voiceover. The symbols that you see on each of the five reels can also include a beetle and the eye of Horus; however, a traditional slot feel is preserved by lettering on the face cards.
There are many opportunities to win due to Cleopatra's 20 paylines, and you can bet on each of them up to five times. Hence, the maximum bet can be 100 credits, leaving as many as 10,000 credits up for grabs. For each line, you can bet from about 1p or as much as £10.
The Sphinx symbol can trigger one of the bonus rounds: the free spin round, which produces a special reel from which 15 free spins are available. If you get very lucky in this round, you could accumulate 180 free spins in total. Also, you can line up five Wild symbols to win 50,000 credits.
This enduring favourite among slots games can be played at Casumo or LeoVegas, both of which let you initially sample it at no charge. However, any money you win, like any money you put down, would be nonexistent. So, at which site should your Cleopatra gaming get more seriously underway?
Our choice would be LeoVegas, which offers some exciting twists on the standard game - including Cleopatra MegaJackpots and Cleopatra Instant Win - for potentially even more lucrative playing. Still, LeoVegas also has the standard game if you'd prefer it.
Visit LeoVegas
Rainbow Riches Slot

Feeling lucky? You could enjoy the luck of the Irish if you play Rainbow Riches, which clearly has an Irish theme in abundance. The game's motifs inspired by the Emerald Isle include cheery leprechauns and, naturally, a pot of gold that you might just find at the end of a rainbow...
Before you find it, though, you would need to excel in this 5-reel game. Fortunately, even if you are relatively new to slots games, Rainbow Riches is one that eases you in gently. It adheres to the familiar slots gameplay of making a wager before choosing paylines to activate.
There are actually only 10 paylines to choose from, limiting the number of winning combinations to 18. Hence, Rainbow Riches tends not to bring the level of frustration for which more complex games can be responsible. This could help explain why the popularity of Rainbow Riches has blossomed.
Another likely factor is that developer Barcrest Group has given the game bright and beautiful graphics for a particularly welcoming feel. Especially common throughout the game is the smiling leprechaun character, who even features among the symbols that turn up on the reels.
The game has various features that can be used to amass bigger winnings:
Gamble Feature - Hit the 'GAMBLE' button and all of your wins, bonus wins included, can be gambled for something even better. An option for especially brave gamers, we reckon...
Road to Riches - In this bonus game, you can spin along this road and in the process, boost your chances of winning even more. What's at the end of the road? A massive pot of gold!
The Wishing Well - Another bonus game, this time triggered when you land on at least three wishing well symbols. In the actual game, select a wishing well to increase your original bet's value.
Pots of Gold - Lining up Pots of Gold symbols on reels 2, 3 and 4 brings up this game, which tasks you with stopping spinning pots of gold. Here, you might succeed in growing your original stake by 50.
While LeoVegas and Casumo both offer this game, we would advise that you play it at the latter. Rainbow Riches can be especially fun to play with Reel Races; these are Casumo's slots tournaments that are always running every half hour. Why not read our thorough review of Casumo?
Visit Casumo
Any information that we have mentioned about particular casinos' free spins and other bonuses is relevant as of October 2017. However, we expect that LeoVegas and Casumo will long endure as suitable places to enjoy the most popular slots games for online players. You can also read our reviews of various other exciting online casinos.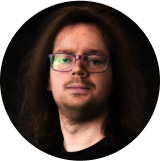 Author
Gavin Lenaghan
Gavin writes on a wide range of subjects, including articles and reviews about online casinos, slots, bingo, poker, and sportsbooks. He has considerable expertise in the games, customer service, and other aspects of today's leading gambling and betting portals.