The online casino world consists of a massive range of options, from the casinos themselves to a multitude of games and promotions. So much so that it can seem intimidating. However, if you are getting the itch to play, then there is no reason to hold back, so long as you bear some simple guidelines in mind.
1.Take your time and select the right online casino for you
Be aware that there are scam casinos out there that are not reliable and trustworthy. Make sure to check reviews of your chosen casino online and see that it has a good reputation. Also, each casino has a different feel to it. Visit several and pick the most comfortable for you.
2.Implement good bankroll management
Make sure that you play within your means. It is a good idea to set yourself a spend limit for each session. Once you've reached your limit, then it's time to take a break. The trick is to play the games that will make your money last the longest in order to maximize your fun.
3.Know your games
Before you play any game, make sure that you understand the rules and work out a basic strategy in order to play. Most games usually include a demonstration enabling you to easily familiarize yourself.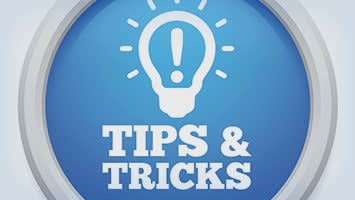 4.Consider playing progressive jackpots
If you are looking for a one-off big win, then try a game with a progressive jackpot. A portion of each wager on these games is added to the prize pot, which keeps on getting bigger until one lucky winner pockets a massive jackpot prize.
5.Have a strategy
Just like any purchase or money transaction, you don't want to just throw your money around without any thought behind it. There is a basic strategy to most games, which is easy to find online. You will stand a better chance of winning by sticking to it, rather than using a random, scattergun approach to your play.
6.Take advantage of bonuses and promotions
Every online casino offers a range of incentives to sign up, deposit and continue playing. There is simply no reason why you should play empty handed! Do your research and find the best offers for you. For example, if you're planning on playing with small stakes, a welcome bonus of just 20% is not as useful as an offer of 100% on a first deposit.
7.Beat the odds
Although online casinos are essentially programmed to pay out based on random number generators, there are some games which offer better odds than others. Generally, you stand a better chance of winning at classic casino games such as blackjack and baccarat rather than slots and keno.
8.Consider a no download casino
If you want to play but don't want casino software on your computer, then you can simply play at a no download casino. These allow you to play directly from your browser and usually just require a Flash player.
9.Be in the right state of mind
It's no good playing online if you are angry, tired or overly emotional. Treat online gaming the same as you would any business venture. Play with a calm, clear frame of mind and you will stand a better chance of winning.
10.Know when to quit
Even if you've done everything possible to prepare to play, it is easy to get carried away. Just make sure that you know your time limit or loss limit and be strict with yourself to get up and turn off the computer.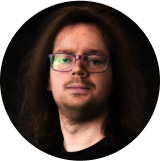 Author
Gavin Lenaghan
Gavin writes on a wide range of subjects, including articles and reviews about online casinos, slots, bingo, poker, and sportsbooks. He has considerable expertise in the games, customer service, and other aspects of today's leading gambling and betting portals.