When you are only just signing up to and trying out an online slots site for the first time, it can be easy to think that slots games are pretty much all the same – after all, they can certainly appear that way at first glance.
The reality, of course, is that as with almost anything else, as you'll see in our epic slots guide - slots come in various types, and you will be able to get more out of your slots gaming experience if you know at least a little bit about each one.
So, with no further ado, here is our guide to the top 10 Slots that you need to know.
Classic Slots
The term 'classic slots' and '3 reel slots' is fairly synonymous, and if you're a newcomer to slot gaming, it is the simplicity of classic slots that may make them the best place to start. However, this isn't to suggest that classic slots are only of appeal to beginners – even many experienced slot players appreciate what they may regard as a refreshing lack of 'bells and whistles'.
Classic slots are very much the foundation for all slot games available today, in both brick-and-mortar and online casinos, having been around since 1899.
Video Slots
For generations, slot machines were mechanical affairs with 'reels' – the vertical sections of spinning symbols on the front of the machine – that were large metal hoops that physically spun inside the machine.
However, in the 1970s, slots began to make their transition into the video era. As their name suggests, video slots – which only became truly popularised in the 1980s – have digital spinning reels displayed on a screen, and a spin button that the player presses to spin the reels.
Video slots were very much the precursor for today's graphically sophisticated and intuitive to use online slots, video technology also enabling the introduction of such features as bonus games and free rounds.
Progressive Jackpots
It wasn't long after the emergence of video slots that the casino world also began to introduce progressive jackpots, based on a jackpot that grows as people play until someone actually wins – much like a lottery.
This marked a departure from the fixed top jackpots that were previously the norm in slots machines, and it wasn't long until casinos realised they could make jackpots even bigger by linking together multiple machines.
With thousands of people across the globe potentially competing for one progressive jackpot, your chances of winning might not be as high as in traditional 'flat top' (fixed top jackpot) games, but if you do win, you could be looking forward to a monster payout.
3 Reel Slots
We touched on these slots above. They are the original and – some say – best type of slot games, not least as they tend to be free of such extra features as second-screen bonus events or highly detailed art that many players regard as a distraction.
Admittedly, the more basic nature of 3 reel slots may make them feel a little repetitive for some players, and nor do they tend to pay out as often as games with more reels. However, the payouts from 3 reel slots also tend to be bigger.
5 Reel Slots
While 3 reel slots may be the original type of slot, it is 5 reel slots that are the most popular type today – and given the abundance of themes, bonuses and mini-games associated with them, that should hardly be a surprise.
5 reel slots create a greater number of winning combinations, thereby increasing the likelihood of a player landing on one. They may have 'only' two more reels than their older counterparts, but 5 reel slots can be devilish complex, which can make them much more fun for many gamblers.
6 Reel Slots
While one's choice of slot game type has long come down to either 3 reel slots or 5 reel slots, in more recent years, casino game software providers have routinely experimented with various other formats embracing a greater number of reels.
Such is the case with 6 reel slots, with just the one more reel bringing many more possibilities. It allows for bigger prizes to be awarded to those who achieve combinations of six in a row, albeit with the obvious disadvantage that these perfect combinations are harder to achieve.
While 6 reel slots aren't hugely common in either online or brick-and-mortar casinos, their potential rewards can make them well worth sniffing out.
7 Reel Slots
For the most ardent believers in the 'more is more' principle, there's nothing quite like the 7 reel slot. These slots do not really seem to exist in brick-and-mortar casinos, and even in online casinos, you will probably only see a few of them at best.
To minimise the potentially fiendish complexity brought on by such a high number of reels, 7 reel slots tend to be limited to seven paylines and are usually devoid of the fancier graphics, videos and animations to which you may be accustomed from 5 reel slots.
Pokies
Pokies aren't really a type of slot – they're more just the term by which slots are frequently known in Australia. The term is widely presumed to come from the 'pok' in 'poker machine'.
3D Slots
It seems that slot gaming software providers are relentless in their search for new ways to maximise interest in slots games, with one of the apparent consequences of this in recent years being the arrival of the 3D slot.
3D slots, as is indicated by their name, incorporate three-dimensional characters and narratives, with the ever-steady advance of computer technology enabling designers and developers to continue pushing the creative boundaries.
It's common for 3D slots to be based on the theme of a certain film, TV or other media franchise, and as you might expect, the larger gaming software companies with the deeper pockets tend to create the most interesting 3D slots with the higher production values.
Fruit Machines
Fruit machines are seen as almost synonymous with slots machines, although that isn't quite the case. They rose to prominence in the UK as a result of a ban on the placement of slots machines anywhere other than a casino, and were designed for bars, arcades and pubs where there was a demand for slot-style machines that didn't pay out huge amounts of cash rewards.
While fruit machines and slot machines may seem to resemble each other, the former incorporate additional gambling features within the games that require greater player interaction. These include the cash ladder, where the player guesses higher or lower to determine their next move, together with a bonus trail or bonus board feature.
With many online versions of fruit machines now available, you no longer need to head to your nearest pub to try one out!
Compare Slot Game Sites with Top 10 Casinos
As you can see, the world of slot gaming suddenly begins to look like an extremely varied and exciting one when you research the various types of slot games available.
Find the slot game that suits you the most using our selection of top10 online slot sites in the UK.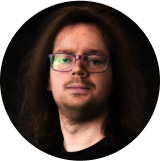 Author
Gavin Lenaghan
Gavin writes on a wide range of subjects, including articles and reviews about online casinos, slots, bingo, poker, and sportsbooks. He has considerable expertise in the games, customer service, and other aspects of today's leading gambling and betting portals.