Online casinos tend to offer two different versions, namely, instant-play (also known as Flash) and download. These versions can differ in terms of speed, game quality, range of games and more, although the differences are usually subtle and even nonexistent at some casinos. It mostly comes down to user preference, but here, we'll let you in on the pros and cons of each option.
Download
When online casinos were first launched in the 1990s, they operated exclusively in 'download mode'. This meant that you had to download the entire casino software, including all the games, onto your hard drive.
Needless to say, this was usually a horribly slow process, especially in the early days of online casinos when internet speeds were notoriously slow. However, users of this method were onto something: once the casino software has been downloaded, the games are often of a superior quality, there are no loading times, and the graphics are usually better than in the instant-play casino version.
Download vs Instant-Play - 'Flash'

Essentially, download casinos - like Mansion Casino, for example - are considered to be superior to Flash or instant-play casinos when it comes to smoothness of gameplay. Software developers tend to offer higher graphics quality and enhanced audio on their download-version games.
This is largely because with a download casino the graphics and sounds are stored directly in your computer's hard drive, so when you play the game there's no need to be connected to the internet and the overall experience can be smoother.
Normally, download casinos offer all the same bonuses and special features as their instant-play counterparts, such as payment and withdrawal options, promotions and ease of use. In addition, download casinos often offer more games than the instant-play version, and many leading software developers regularly produce download-only slots for desktop play.
However, there are several downsides to download casinos. First, you need to download the entire software onto your computer, which can take a long time and use up a lot of bandwidth - and then some. Also, it takes up a lot of space on your computer as the file is usually very large and it may even affect computer performance.
Another issue with download casinos is that they're not always compatible with different operating systems, especially Linux. However, this has improved recently and many online casinos do offer Linux versions, yet there are still many whose download versions only work with Windows or Mac. Likewise, the availability of download casinos for mobile is fairly limited. Although many casinos do offer an app which is compatible with iOS and Android, most casinos recommend using the instant-play version when playing on mobile to avoid compatibility/performance issues.
Finally, some customers are wary of downloading the casino software onto their desktop, as any download may contain viruses. However, this is unlikely to be an issue, as most online casinos are safe and reliable, especially if they're properly licenced and regulated.

Instant-play casinos (Flash) are a relatively newer concept than download casinos. Recent technological developments have vastly improved the quality of Flash-based casinos (see: Casumo) and now most online casino games work perfectly in any browser, including Chrome, Firefox, Safari and mobile-based browsers. HTML5 software was particularly instrumental in allowing this development, as it helped multimedia to stream smoothly and seamlessly in web browsers, not to mention allowing the graphic and audio quality of the games to be virtually identical to the games on the download version.
Our Pick: Instant-Play
Instant-play has recently become the industry standard, and this is mostly because there's no need to download any software, which means your system will remain uncluttered and you won't be using up any hard drive space. This is particularly useful for players who prefer to gamble at many different online casinos since if they were to download each casino individually, this would be impossible.
Faster internet speeds have also contributed to the rise of instant-play casinos; games take seconds to load when you have a strong WiFi signal or 4G connection. Additionally, instant-play casinos are popular for gamers who like to trial a new casino before they start spending money. If you just want to try out a new casino, you probably won't want to waste your time downloading the entire games library and then uninstalling it if you're unsatisfied for whatever reason.
Another major advantage of instant-play casinos is that you can create an online account and then play from any device using the same account. However, with a download casino, you'd be restricted to only using a device which has previously downloaded the software from the same casino.
However, instant-play casinos still don't offer the same number of games as the download versions, and if you don't have a fast internet connection or you're using an old device, you may encounter technical difficulties when playing online.
Here's our overall breakdown of the pros and cons:
Download
Instant-Play

Pros

✓ Games stored on your computer's hard drive

✓ Higher graphics quality

✓ Enhanced audio

✓ More games

✓ Most games work great in any browser

✓ Graphic and audio quality can be nearly identical to download

✓ No need to download software

✓ Can easily switch between different casinos

✓ Great way to try a new casino

✓ Can play from any device with your account

Cons

✘ Download takes a lot of bandwidth

✘ Needs a lot of space on your computer

✘ Can affect computer performance

✘ Not always compatible with all operating systems

✘ Can contain viruses

✘ May not feature as many games

✘ Requires a fast Internet connection and newer device
Conclusion
As you can see, there are pros and cons for both versions; a decade or so ago, when the internet gambling industry was much newer, instant-play casinos were something of a novelty and only customers with expensive computers would even consider using them. This meant that developers rarely produced web-based games and the instant-play selection was pitiful in comparison. However, this has all changed; now instant-play casinos are an option for virtually any online gamer and the difference in quality is minimal, if at all.
Essentially, the difference between download and Flash-based casinos ultimately comes down to personal preference and your precise situation. If you have a new computer, multiple devices and access to a high-speed internet connection then you're probably better off using Flash-based casinos rather than the download versions. Also, if you rely on public computers or only use the Linux operating system then you may need to use the instant-play version. This will save space on your hard drive and enable you to seamlessly switch between devices, and you shouldn't encounter any major issues.
However, if your computer is old or your internet is particularly slow, it may be best to download the casino software before playing. Also, if you want access to the full range of games and the selection offered in the instant-play version is insufficient, you will, of course, prefer to download the casino rather than playing in your browser. But be aware, downloading every single casino onto your computer can seriously hamper its performance and waste a lot of storage space. If you want to trial different casinos before selecting one that you will use exclusively, it's best to try them out online first and then to download the one you decide on.
Most online casinos offer both versions, but it's important to read casino reviews which compare both versions so you can decide which one is ideal for you.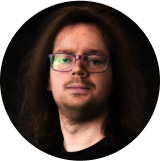 Author
Gavin Lenaghan
Gavin writes on a wide range of subjects, including articles and reviews about online casinos, slots, bingo, poker, and sportsbooks. He has considerable expertise in the games, customer service, and other aspects of today's leading gambling and betting portals.